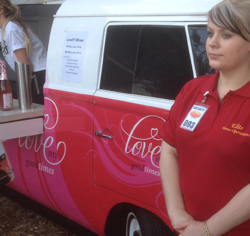 Maximum Quality, and Efficiency
At Elite Venue Operations (EVO) we strive for excellence and are committed to using our skills and resources to meet your individual needs. We help you get the best value possible from our services and will take responsibility to put things right when we've made a mistake. We keep our promises.
Your Safety is our first priority.
We like to think that we are thoughtful, polite and considerate in everything that we do – especially when it concerns you.
We're committed to keeping you informed and encourage your feedback so that we can continue to improve our security services. We take great pride in offering you services such as:
CROWD CONTROL
SECURITY GUARDS
PRIVATE EVENTS
EVENT SECURITY
CORPORATE FUNCTIONS
COLLEGE SECURITY
TRAINING COURSES
STATIC GUARDS
RETAIL LOSS PREVENTION
CONCIERGE SERVICE
CLOSE PERSONAL PROTECTION
No need for contracts with Evo Security, we believe that if you are not happy with our services then we don't deserve your business.
News
RAM Training Services
Our RAM Training Services branch in Clontarf, Brisbane provide training courses in Security, First Aid, and Responsible Service of Alcohol.
---
Confused about which security course you need to complete?
Are you interested in getting your security guard licence, but you're not sure what course you need to complete? Either click on the link below for easy step by...
---
The Dying Art of Hospitality - Is It Really Worth Investing In?
As a business owner, people often ask me, "What will I learn doing a Hospitality Management Course or why do I need a piece of paper?" Times have changed in the industry, and to gain that competitive edge over your fellow colleges and get that prized job you want, you need to have both the industry skills as well as the qualification to be at the front of the line.
---
Party Safe
Everyone enjoys going to or hosting a party. For young people it is certainly a part of growing up and celebrating special occasions with their friends.
There are many things to consider when planning a party...